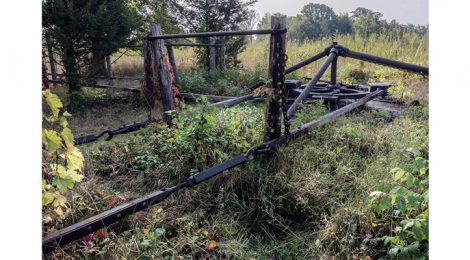 ---
TICCIH organisers and our hosts, Fairbank Oil, have been assessing developments in relation to the spread of Coronavirus (COVID-19) and its unavoidable impact on our Oil Heritage Seminar due to take place in Ontario on 7th-8th May.
We now believe that it is in the best interests of everyone's health and safety to postpone the event. Once we have had the opportunity to gauge how the situation is evolving, we will propose a new date. We anticipate an announcement to this effect in four weeks' time.
Naturally, we are very disappointed to have had to make this decision, but believe this is the only option in the current circumstances. In the meantime, do please watch out for details of the rearranged event.
---
The TICCIH thematic study into the industrial heritage of petroleum production is nearly complete, and the report (downloadable here from the TICCIH website) will be presented for discussion at a seminar in Ontario, Canada, on 7-8 May, 2020. The study puts forward criteria to help identify and evaluate the legacy of oil production. In this way, it will provide guidance to identify the most significant historic infrastructure around the world, that which is rare and special, as well as plant or sites which are representative or characteristic of different phases of the industry.
The meeting will be hosted by Fairbank Oil and include presentations by experts from museums and conservation agencies, with the support of ICOMOS Canada. The following day will offer a tour of the Oil Springs National Historic Site and the Oil Museum of Canada. Although the number of participants restricted to 30 there are still a few places, so anyone with a particular interest in coming to the seminar should write to: editor@ticcih.org.