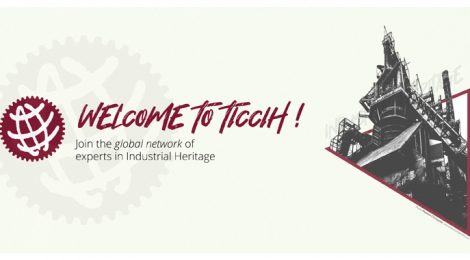 ---
WELCOME TO TICCIH – THE INTERNATIONAL COMMITTEE FOR THE CONSERVATION OF THE INDUSTRIAL HERITAGE!
Founded in the 1970s in Europe, TICCIH is the only world organization on Industrial Heritage. Its development has been based on major international congresses every two or three years, and has been going global in recent years, with the inaugural Asian world congress held in 2012 and the first in Latin America in 2018.
TICCIH members come from universities, public and cultural institutions, museums and private businesses. Our network counts more than 60 countries and 500 members and is a viable tool for communication across disciplines and national borders.
Since the early 1980s, TICCIH experts – via ICOMOS, the International Council for Monuments and Sites, – have been advising UNESCO on industrial buildings, sites and landscapes to be included among World Heritage sites.
But it's not only high-profile projects that we work on. We also dedicate time and efforts to initiatives on the local and national levels, advocating for the conservation of industrial heritage and the dissemination of its cultural value.
---
A NEW CHAPTER
With Miles Oglethorpe in Scotland taking over as TICCIH's new President in 2018 and Marion Steiner in Chile as Secretary General in late 2019, a new chapter has started for TICCIH. Read more about some of our crucial missions for the future here. (PDF download)
In TICCIH, we all share a great interest in the history of industry, thus challenging the traditional understanding of Cultural Heritage. Current new topics raised include critical interrogations on global historical interdependencies, the contradiction between industrial behaviour and sustainability, and the environmental legacies of industry, including climate change.
---
JOIN & PROMOTE TICCIH
With our Membership Campaign launched in August 2020, we invite all people interested in such topics, from all countries and all cultures of the world, to join our network and become an active part of it.
You can support TICCIH by downloading the Campaign Material here and distribute it digitally via your own channels and networks or use it in a traditional analog manner, printing them out for your office doors, for example, or for producing banners to accompany events you may organize.
Poster in Arabic (PDF / PNG / JPG)
Poster in Dutch (PDF / PNG / JPG)
Poster in English (PDF / PNG / JPG)
Poster in Farsi (PDF / PNG / JPG)
Poster in French (PDF / PNG / JPG)
Poster in German (PDF / PNG / JPG)
Poster in Greek (PDF / PNG / JPG)
Poster in Italian (PDF / PNG / JPG)
Poster in Japanese (PDF / PNG / JPG)
Poster in Korean (PDF / PNG / JPG)
Poster in Mandarin (PDF / PNG / JPG)
Poster in Portuguese (PDF / PNG / JPG)
Poster in Slovak (PDF / PNG / JPG)
Poster in Spanish (PDF / PNG / JPG)
Poster in Russian (PDF / PNG / JPG)
If you want to contribute with translations into your own language(s), please let Marion know: secretary@ticcih.org.
---
WHY SHOULD I BECOME A TICCIH MEMBER?
To give you an idea WHY, we have collected testimonies from engaged and young TICCIH members from around the world. See here, for example, what Francesco Antoniol from Italy, Moulshri Joshi from India and Lucía Sánchez from Venezuela stated. (PDF Download)
We firmly believe that our quarterly Bulletin is another outstanding argument for joining TICCIH, as membership includes permanent direct access to the most up-to-date information and thought in the Industrial Heritage field around the world.
Last but not least, TICCIH Membership is affordable. We have recently introduced a differentiated fees system (see here for the details), which should suit people from all income levels in whatever region of the world. If that is not so in your case, please get in touch with Daniel at our headquarter's office and we will solve this: ticcih@mtu.edu.
---
GET INVOLVED!
If you want to actively contribute to promote TICCIH, covering different languages and different perspectives on industrial heritage, please contact Marion at secretary@ticcih.org. We are keen to include you and your ideas into what we are about to build with our communications team.
This call goes out especially to enthusiastic young people in the Global South.
---
FOLLOW US!
More to follow…
---
ACKNOWLEDGEMENTS
Esteban Vásquez, Valparaíso: Design of the campaign material and design refresh of the TICCIH Bulletin (since No. 88)
Matthew Christopher: Photo credits for the campaign material
Poster Translations: Arabic: Mirhan Damir, Alexandria, Egypt; Dutch: Joost Van Deuren, Ghent, Belgium; Farsi: Sahar Ghasem Shahi, Montréal, Canada; French: Florence Hachez-Leroy, Arras, France & Lucie K. Morisset, Montréal, Canada; German: Marion Steiner, Valparaíso, Chile; Italian and Greek: Francesco Antoniol, Belluno, Italy; Japanese : Toshi Matsuura, Ibaraki, Japan; Korean: Samina An & Sung-Yong Kim, Freiberg, Germany; Mandarin: Meng Fanlei, Beijing, China; Portuguese / Brazilian: Maria Zozaya, Évora, Portugal, José Manuel Lopes Cordeiro, Porto, Portugal, & Eduardo Romero, São Paulo, Brazil; Russian: Elena Sakovskaya, Moskow, Russia; Slovak: Martin Dubiny, Bratislava, Slovakia; Spanish: Margaret Hart Robinson, Gran Canaria, Spain, & Marion Steiner, Valparaíso, Chile.