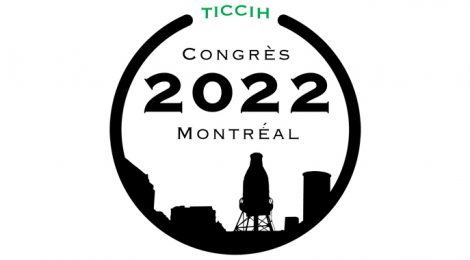 ---
From 28 August to 3 September 2022, the Canada Research Chair in Urban Heritage of the Université du Québec à Montréal's School of Management will host the eighteenth International Congress of TICCIH, The International Committee for the Conservation of Industrial Heritage, under the theme "Industrial Heritage Reloaded."
More than 400 participants are expected from around the world.
---
Last call! Dernier appel!
BEYOND OBSOLESCENCE, SUSTAINABLE DEVELOPMENT
It is still possible to submit a proposal for the upcoming TICCIH Congress, which has been postponed to 2022. So this is the time. As long as you select the session to which you want to submit, you can send your paper proposal until December 31st 2021.
Join us in Montreal, Canada, from August 28th to September 3rd, 2022. Take part in the renewal of research, policies and practices in industrial heritage. Discuss the futures of industrial heritage.
FINAL CALL FOR PAPERS (PDF Download)
The proposal deadline is 31 December 2021
---
---