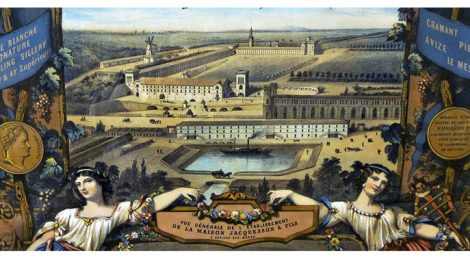 Troyes, Museum of Modern Art, France
October 14, 15 and 16, 2022
English | Español | Française
Over the years, industrial heritage has become institutionalized on international (UNESCO, ICOMOS, Council of Europe), national (in France, the Ministry of Culture) and even local (some featured sites) scales. This movement has produced contradictory paths in the processes of patrimonialization with, on the one hand, the permanence of the primacy of aesthetic judgment which consecrates above all architectural qualities and, on the other, such broad definitions of industrial heritage that it is difficult to identify in them the specific elements of industry. In France, as in many other countries, the craze for industrial heritage gave birth to an abundance of quality monographic studies but in which the landscape was sometimes summoned as a gateway into the analysis of a site, sometimes presented as a given fact, when it was simply not ignored. This place of the industrial landscape in the studies is explained by the implicit objectives of this research, specifically that the industrial heritage is worth first of all by its power of renovation / reuse or by that of support for tourist developments.
While the TICCIH Nizhny Tagil Charter in 2003 did include places of life, worship and education in its definition of industrial heritage – a definition taken up in the ICOMOS Dublin Principles in 2011–the factory space has focused attention on the articulation between movable and immovable heritage, on one side, and reflection on the legibility of industrial heritage, on the other side. The factory city system, more than any other example, confirms how inseparable working conditions, housing, places of life and the place of industrial production itself are inseparable. The concept of "evolving cultural landscape" has certainly made it possible to grasp this globality but by doing so under perceptions and not heritage studies.
By proposing to consider the landscape of industry as an object of study and not as an acquired fact, this symposium also intends to go beyond the thematic approach which has also produced remarkable results but also contributed to reinforcing the impression of fragmentation and heterogeneity of the industrial heritage.
Finally, it is therefore a question of reconnecting with the will of the academics who were in France at the origin of CILAC, namely to think of a broad and reflexive reflection that makes it possible to envisage multidisciplinary, systemic and synthetic approaches to heritage from the landscapes that industries have built. If geographers have paid attention to them, if sociologists have found ground there, historians still have their say. Together, let's develop a "grammar" of the industrial landscape in its heritage dimension.
If industry, in its social, technical and spatial components, is the creator of landscapes, these must be considered as authentic archaeological documents of the social relations inscribed in the territory. As part of this conference, we propose to identify, define and measure their heritage value, highlighting the gaps that exist between them and known heritage investments. The heritage potential of an industrial landscape is also based on its consideration by society, with regard to the appropriation that society makes of it and the environmental constraints in itself. Contributions are also expected in this perspective.
Proposals for papers must be sent before 20 December 2021 to apic@patrimoineindustriel-apic.com  and  denis.varaschin@usmb.fr.
They will include a title, a short summary (1,500 characters at most) and a CV of up to one page.
A response will be provided by the Scientific Committee by 15 January 2022 at the latest. It will specify the reception conditions as well as the standards of the upcoming publication.
The papers, in French or English, will last 20 minutes.
The Scientific Committee of the Colloquium
Gracia Dorel-Ferré, President of APIC
Yves Bouvier, Pr, University of Rouen
Simon Edelblutte, Pr, University of Lorraine
Pablo López Calle, Pr, Universidad Complutense de Madrid
Denis Varaschin, Pr, Savoie Mont Blanc University

---
Convocatoria
Coloquio
Patrimonio en tensión: los paisajes de la industria
Troyes, Museo de Arte Moderno, Francia
14, 15 y 16 de octubre de 2022
A lo largo de los años, el patrimonio industrial se ha institucionalizado a escala internacional (UNESCO, ICOMOS, Consejo de Europa), nacional (en Francia, el Ministerio de Cultura) e incluso local (en algunos sitios destacados). Este movimiento ha producido caminos contradictorios en los procesos de patrimonialización con, por un lado, la permanencia de la primacía del juicio estético que consagra sobre todo cualidades arquitectónicas y, por otro, definiciones tan amplias del patrimonio industrial que resulta difícil identificar en ellas los elementos específicos de la industria. En Francia, como en muchos otros países, el entusiasmo por el patrimonio industrial ha dado lugar a una abundancia de estudios monográficos de calidad, pero en los que el paisaje a veces se convocaba como una puerta de entrada al análisis de un sitio, a veces se presentaba como un hecho dado, cuando simplemente no se ignoraba. Esta posición del paisaje industrial en los estudios se explica por los objetivos implícitos de estas investigaciones, a saber, que el patrimonio industrial vale en primer lugar por su poder de renovación / reutilización o por el de apoyo a los desarrollos turísticos.
Si bien la Carta de Nizhny Tagil de TICCIH en 2003 incluyó lugares de vida, de culto y de educación en su definición de patrimonio industrial – una definición adoptada en los Principios de Dublín de ICOMOS en 2011- el espacio de la fábrica ha centrado la atención en la articulación entre el patrimonio mueble e inmueble y la reflexión sobre la legibilidad del patrimonio industrial. El sistema de ciudades fabriles, más que cualquier otro ejemplo, confirma cómo las condiciones de trabajo, la vivienda, los lugares de vida y el lugar de producción industrial en sí son inseparables. El concepto de "paisaje cultural en evolución" ciertamente ha hecho posible comprender esta globalidad, pero sobre todo a nivel de percepciones y no de estudios patrimoniales.
Al proponer considerar el paisaje de la industria como un objeto de estudio y no como un hecho adquirido, este coloquio también pretende ir más allá del enfoque temático que también ha producido resultados notables, y eso que también ha contribuido a reforzar la impresión de fragmentación y heterogeneidad del patrimonio industrial.
Finalmente, se trata, por tanto, de reconectar con la voluntad de los académicos que estuvieron en Francia en el origen del CILAC, es decir, pensar en una reflexión amplia y reflexiva que permita vislumbrar enfoques multidisciplinarios, sistémicos y sintéticos del patrimonio a partir de los paisajes que las industrias han construido. Si los geógrafos les han prestado atención, si los sociólogos han encontrado terreno allí, los historiadores todavía tienen algo que decir. Juntos, desarrollemos una "gramática" del paisaje industrial en su dimensión patrimonial.
Si la industria, en sus componentes sociales, técnicos y espaciales, es creadora de paisajes, estos deben ser considerados como auténticos documentos arqueológicos de las relaciones sociales inscritas en el territorio. Como parte de este coloquio, proponemos identificar, definir y medir su valor patrimonial, destacando las brechas que existen entre el mismo y las valoraciones patrimoniales conocidas. El potencial patrimonial de un paisaje industrial también se basa en su consideración por parte de la sociedad, con respecto a la apropiación que hace de él y las limitaciones ambientales que se da a sí mismo. Se esperan contribuciones en esta perspectiva también.
Las propuestas de ponencias deberán enviarse antes del 20 de diciembre de 2021 a apic@patrimoineindustriel-apic.com y denis.varaschin@usmb.fr.
Incluirán un título, un breve resumen (1.500 caracteres como máximo) y un CV de hasta una página. El Comité Científico proporcionará una respuesta a más tardar el 15 de enero de 2022. Especificará las condiciones de recepción, así como los estándares de la próxima publicación.
Las ponencias, realizadas en francés o inglés, tendrán una duración de 20 minutos.
El Comité Científico del Coloquio
Gracia Dorel-Ferré, presidenta de la APIC
Yves Bouvier, Pr, Universidad de Rouen
Simon Edelblutte, Pr, Universidad de Lorena
Pablo López Calle, Pr, Universidad Complutense de Madrid
Denis Varaschin, Pr, Universidad Savoie Mont Blanc
---
APPEL A COMMUNICATIONS
Colloque  
Patrimoine en tension : les paysages de l'industrie
Troyes, Musée d'art moderne
14, 15 et 16 octobre 2022
Au fil des ans, le patrimoine industriel s'est institutionnalisé aux échelles internationale (UNESCO, ICOMOS, Conseil de l'Europe), nationale (en France, le ministère de la Culture) voire locale (certains sites valorisés). Ce mouvement a produit des cheminements contradictoires dans les processus de patrimonialisation avec, d'un côté, la permanence du primat du jugement esthétique qui consacre avant tout des qualités architecturales et, de l'autre, des définitions si larges du patrimoine industriel que l'on peine à identifier en elles les éléments spécifiques de l'industrie. En France, comme dans de nombreux autres pays, l'engouement pour le patrimoine industriel a accouché d'un foisonnement d'études monographiques de qualité mais dans lesquelles le paysage était parfois convoqué comme porte d'entrée dans l'analyse d'un site, parfois présenté comme un fait acquis, quand il n'était tout simplement pas ignoré. Cette place du paysage industriel dans les études s'explique par les objectifs implicites de ces recherches, à savoir que le patrimoine industriel vaut d'abord par son pouvoir de rénovation/réutilisation ou par celui de support aux aménagements touristiques.
Si la Charte de Nizhny Tagil du TICCIH, en 2003, incluait bien les lieux de vie, de culte et d'éducation dans sa définition du patrimoine industriel – définition reprise dans les Principes de Dublin de l'ICOMOS en 2011 –, l'espace de l'usine a polarisé l'attention autour de l'articulation entre patrimoine mobilier et immobilier et de la réflexion sur la lisibilité du patrimoine industriel. Le système de la ville-usine, plus que tout autre exemple, confirme combien sont indissociables les conditions de travail, les logements, les lieux de vie et le lieu de production industrielle à proprement parler. Le concept de « paysage culturel évolutif » a certes permis de saisir cette globalité mais en le faisant au titre des perceptions et non des études patrimoniales.
En proposant de considérer le paysage de l'industrie comme un objet d'étude et non comme un fait acquis, ce colloque entend aussi dépasser l'approche thématique qui a elle aussi produit des résultats remarquables mais également contribué à renforcer l'impression d'éclatement et d'hétérogénéité du patrimoine industriel.
Finalement, il s'agit donc de renouer avec la volonté des universitaires qui ont été dans l'Hexagone à l'origine du CILAC, à savoir penser une réflexion large et réflexive qui permette d'envisager des approches pluridisciplinaires, systémiques et synthétiques du patrimoine à partir des paysages que les industries ont construits. Si les géographes leur ont prêté attention, si les sociologues y ont trouvé un terrain, les historiens ont encore leur mot à dire. Ensemble, élaborons une « grammaire » du paysage industriel dans sa dimension patrimoniale.
Si l'industrie, dans ses composantes sociales, techniques et spatiales, est créatrice de paysages, ceux-ci doivent être considérés comme d'authentiques documents archéologiques des relations sociales inscrites dans le territoire. Nous proposons dans le cadre de ce colloque de les identifier, les définir et en mesurer leur valeur patrimoniale, souligner les écarts qui existent entre celle-ci et les mises en patrimoine connues. Le potentiel patrimonial d'un paysage industriel repose également sur sa prise en compte par la société, au regard de l'appropriation qu'elle en fait et des contraintes environnementales qu'elle se donne. Des contributions sont pareillement attendues dans cette perspective.
Les propositions de communication devront être adressées avant le 20 décembre 2021 à apic@patrimoineindustriel-apic.com et denis.varaschin@usmb.fr.
Elles comporteront un titre, un court résumé (1 500 signes au plus) et un CV d'une page au plus.
Une réponse leur sera apportée par le comité scientifique pour le 15 janvier 2022 au plus tard. Elle précisera les conditions d'accueil ainsi que les normes de la publication à venir.
Les communications, réalisées en langue française ou anglaise, seront d'une durée de 20 minutes.
Le Comité scientifique du colloque
Gracia Dorel-Ferré, présidente de l'APIC
Yves Bouvier, Pr, université de Rouen
Simon Edelblutte, Pr, université de Lorraine
Pablo López Calle, Pr, universidad Complutense de Madrid
Denis Varaschin, Pr, université Savoie Mont Blanc