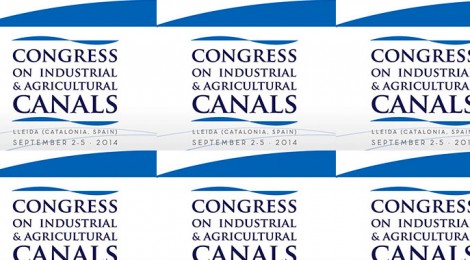 Congress on Industrial and Agricultural Canals which will be held at the University of Lleida, Lleida (Spain), September 2-5, 2014
Call for paper abstracts due January 31, 2014
Registration opens November 30. 2013
The University of Lleida Foundation, in conjunction with a number of other institutions, has planned a congress to mark this historic anniversary. The congress aims to provide a forum at which specialists from different countries will be able to exchange their experiences relating to different aspects of industrial and agricultural canals, including:
(1) History of canals and their impacts on the society (power and water supply)
(2) The different uses of canals and their impact on local landscape, environment and sustainability
(3) The management and improvement of canals to meet energy needs
(4) The importance of canals for regional economies and territorial development, and canals within the European Water Directives
This event will provide an opportunity to exchange experiences, learn from the past and discover different points of view. The resulting experiences and ideas should form the basis for new research and help to implement existing findings. The idea of adopting a multidisciplinary approach comes from an interest in bringing together different (historical, technological, social, economic, political, environmental, etc.) perceptions of industrial and agricultural canals used to generate power and/or supply water.
The Congress will include plenary papers and scientific and technological keynote presentations by experts from different countries. It will also include the possibility to submit oral communications and poster presentations linking scientific and practical considerations. During the Congress, prizes will be awarded for the best communications and best posters. After the Congress, it will be possible to take part in one of three post-congress scientific tours.
The University of Lleida is the oldest university of what was once the Crown of Aragon and Catalonia. It is now a modern university equipped with high-quality technical facilities. The city of Lleida is relatively near Barcelona (only 165 km by road and an hour by high-speed train). The Congress venue –a modern auditorium designed by the Finish architect Kristian Gullichsen– provides a comfortable place for working and meeting colleagues.