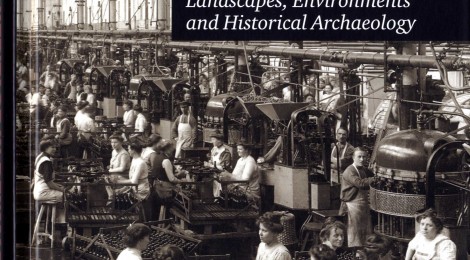 Industrial Heritage in Denmark. Landscapes, Environments and Historical Archaeology
Edited by

Caspar

Jorgensen

and Morten

Pedersen
With contributions by
Caspar
Jørgensen,
Morten
Pedersen,
Rene
Schroeder
Christensen,
Hanne
Christensen
and Anna
Storm
In presenting 25 industrial sites of national significance in the context of changing techno-economic paradigms, this book considers the development of Danish industrial landscapes and built-up environments in the period 1840-1970.
Three case studies of ports, sugar mills, and cement plants are also presented. The book concludes with two chapters that discuss perceptions and strategies for the conversion of industrial sites, and an overview is given covering the preservation of industrial heritage in Denmark, historically.
"Although Denmark is often perceived as an agricultural country, industry is a very important sector in the Danish economy, employing a large number of people and having considerable influence on Danish society and culture in general. The appreciation of industrial history, as well as the tangible and intangible remains of industry, is an important heritage."
Anne Mette Rahbæk
General Director of the Danish Agency of Culture
Table of Contents
Industrial Buildings and Landscapes in Denmark 1770-1970
25 Fantastic Industries
Danish Ports 1840-1970
Danish Sugar Beet Refineries 1872-1912
Cement Plants of a New Era
Industrial Places in New Guise
Industrial Heritage in Denmark
The book is published by Aarhus University Press in cooperation with the Danish Agency for Culture, January 2014.
ISBN 978 87 7124 108 2
Hardback
285 pages, richly ill.
Published in 2014