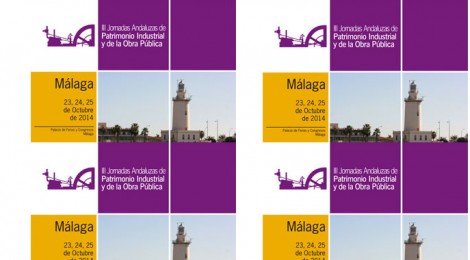 Málaga( Spain), 23,24 and October 25, 2014
Evolution and diversity of the industry determine the richness and variety of industrial heritage it generates. These Days III, located in an area of ​​long and intense tourist tradition as an emerging sector is industrial tourism is discussed as well as the industries directly related to leisure, where the sea, the material universe and its tradition appear as background. The multifaceted character of this heritage also brings us to the wine, from the port of Malaga was exported, making it one of the foundations of industrial development.
The modernization of the industrial sector means that in our everyday environment dispongamos objects, designs and materials that will soon become obsolete within the sector complementary industries: packaging, labels, cigar bands and advertising industrial products is a bit wide field covered so far , which also leads to the computer, where older equipment and software with a particular speed.
One of the most controversial aspects in tourist areas is the construction. We propose to address the architecture from its technological aspects: building materials, iron, cement, ceramics, tile, flooring … are behind the factories and designers that enabled architecture. The workers' districts, urban industrialization and bourgeois residences are also a result of the Industrial Revolution.
More info:
web: http://www.fupia.es/index.php?option=com_content&view=article&id=348&Itemid=91
mail: fupia@coiiaoc.com
cell: (+0034) 672428450