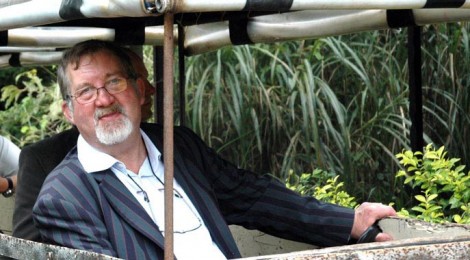 TICCIH President
April 15, 2014
Dear Colleagues,
I am sorry to circulate this sad news.  We will prepare a more thorough statement in due time, and promise that TICCIH will develop a fitting tribute to the career and life of our dear friend.
Patrick Martin
Stuart Brian Smith OBE MSc FMA
19 August 1944 – 13 April 2014
With great sadness we write to inform you of the death of Stuart Smith who died after a short illness, quietly in his sleep on Sunday night at St Julia's Hospice, Hayle, Cornwall.
At this moment of sadness let us remember the huge contribution he made to the world of industrial heritage and to the people around him. He will be sadly missed by his family and friends.
Stuart's family
The funeral will be held at the Centenary Chapel, Camborne, Cornwall, at 2.00 pm on Monday 28 April 2014.