TICCIH Bulletin

The latest TICCIH Bulletin: Volume 78

JOIN NOW for immediate access to Bulletin No. 78. Older TICCIH Bulletins can be downloaded below.
Also visit TICCIH on ISSUU for a more magazine-like reading experience of many of our back issues.
The TICCIH Bulletin is published and distributed electronically to members four times each year. The Editor's policy is to concentrate on methodological themes of interest in different parts of the world while presenting news of projects, activities, meetings and conferences in which TICCIH members are likely to be involved.
Articles for the Bulletin are very welcome and should be sent to the Editor, James Douet (editor@ticcih.org), as early as possible.
Final dates for receiving copy: 31 March for the April Bulletin, 30 June for the July Bulletin, 30 September for the October Bulletin, and 31 December  for the January Bulletin.
JOIN NOW to view the latest bulletin! 
---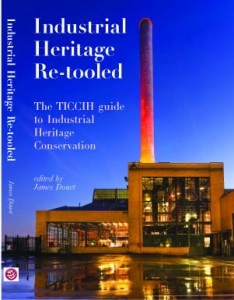 ---
Context for World Heritage Bridges, by Eric DeLony  1996
Railways as World Heritage Sites, by Anthony Coulls 1999
The International Canal Monuments List, by Stephen Hughes 1996
The International Colleries Study, by Stephen Hughes 2001
The International context for textile sites by Mark Watson
Les villages ouvriers comme éléments du patrimoine de l'industrie, by Louis Bergeron 1995
---
Industrial Patrimony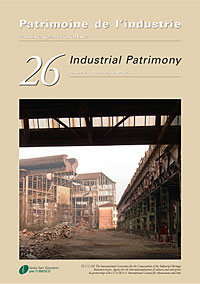 Patrimoine de l'Industrie/Industrial Patrimony is T.I.C.C.I.H. Journal created in 1999 by Louis Bergeron and Maria Teresa Maiullari-Pontois, published and financed, since January 1st, 2005, by Koinetwork geie1, in its role of T.I.C.C.I.H European Agency. The journal is published in partnership with the I.C.O.M.O.S.
TICCIH paid up members can deduct a 10% off their subscription to Patrimoine de l'industrie/Industrial Patrimony