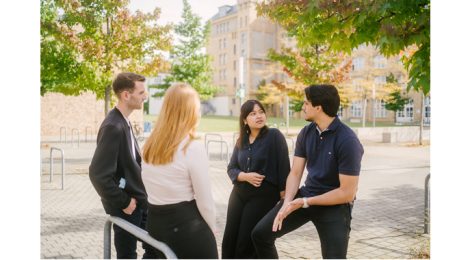 INDUSTRIAL HERITAGE x SUSTAINABILITY
Berlin, 5 – 20 August 2023
The European Industrial Heritage Summer School is an intensive 14-day program that combines interdisciplinary knowledge transfer and practice-oriented project work. Sustainability is our main theme in this process! It will be held in English and invites students from all over Europe.
During the first half of the Summer School we will focus on gaining knowledge and discuss the overall topic of industrial heritage. What precisely is industrial heritage? What does "sustainability" mean in the context of industrial heritage? In the second half of the Summer School we will tie together the biggest challenges and questions. We reflect on whether and how places of industrial heritage can (credibly) become places of good practice in sustainability. The subsequent project workshops are based on the BarCamp format. To wrap up the program, we are planning many exciting visits to industrial heritage sites in Berlin.
We address students from diverse fields such as Museum Studies, Cultural Studies, Historical Studies especially Public History, Industrial Archaeology, Culture and Tourism Management, Architecture and Urban Planning, as well as Historic Preservation, Sustainability and Communication Studies.
More information is available at:
https://www.f5.htw-berlin.de/studieren/international-en/industrial-heritage-summer-school/
Download the Call for Applications (PDF Download)
(Photo Credit: HTW Berlin/Alexander Rentsch)