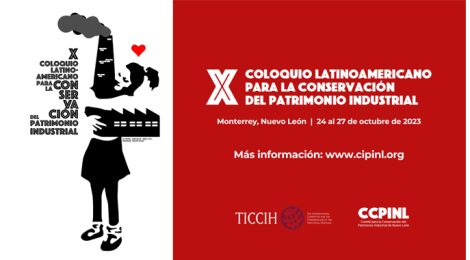 Call Open: X Latin American Colloquium for the Conservation of Industrial Heritage CCPINL y TICCIH 2023
Since the 1990s, TICCIH colleagues in Latin America and the Caribbean come together every three years for a simposium on the conservation of industrial heritage.
The next TICCIH Latin America Congress will take place in October this year in Monterrey, Mexico. The joint call of CCPINL and TICCIH is now open, and you can submit your paper proposal until June 5. Contributions from other parts of the world are welcome. The congress language is Spanish, but you wish, you can present in English or another latin language (Portuguese, Italian, French, …) if your power point is in Spanish.
See the original Call in Spanish here: cipinl.org