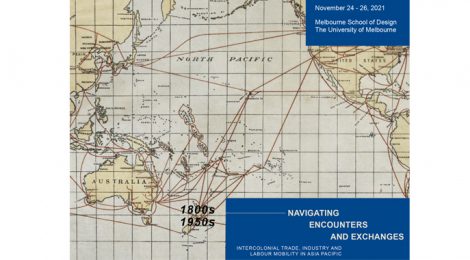 Melbourne School of Design
The University of Melbourne
24-26 November 2021
Buildings for industry, agriculture and trade in Australia, the Pacific and South-East Asia share an important but forgotten history of encounter, exchange, and influence. Industrial heritage is also underrepresented in World Heritage lists, with the Asia Pacific region poorly represented and global connections between industrial sites insufficiently understood (Falser & Yang, 2001).
This symposium addresses these research gaps by providing a forum for academics, archivists, and heritage practitioners to share their examinations of unprecedented buildings for trade and industrial-scale resource extraction across Asia-Pacific's multiple colonial entities and their successor nation-states.
The two-day symposium will feature international and local keynote speakers as well as panel discussions which explore flows and connections of commodity, craft, labour and expertise between sites and communities across Asia Pacific from 1800s – 1950s and beyond.
Convened by Amanda Achmadi, Hannah Lewi, Soon-Tzu Speechley, Paul Walker and the Australian Centre for Architectural History, Urban and Cultural Heritage (ACAHUCH) and the Faculty of Architecture, Building and Planning, The University of Melbourne.