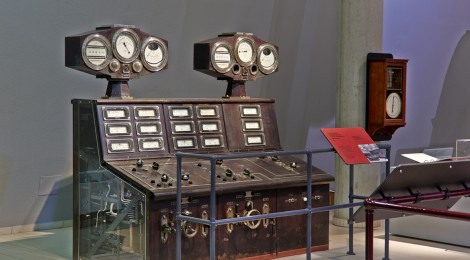 "Energy and Heritage" Summer School in Paris
Third Summer School on the History of Energy
 July 2017, Paris, France
This year, the Committee for the History of Electricity and Energy is running its third summer school on the history of energy, designed for young researchers affiliated with a research institution, either in Europe or beyond.
The previous two summer schools took place in Blois in 2013 and 2015. The next summer school will be held in Paris over three days, from July 10 to 12 2017, in two locations: EDF's Historical Archives Center and the Espace Fondation EDF.
The summer school provides a multidisciplinary environment for doctoral and post-doctoral researchers in the humanities and social sciences having specialisms in the history of energy. It will enable them to deepen their knowledge of the field, as well as to network with established researchers and collaborate in workshops.
The summer school will be divided into a series of panels, each of which will start with a paper given by an established researcher. Participants will then present their work, and their preliminary findings, sources will be discussed. A workshop on the use of archives will stimulate reflection on the research methods of historians. The summer school will also provide opportunities to visit key heritage sites in the Paris region, notably those linked with energy history.
Why energy and heritage?
Apart from organizing commemorative events, such as the seventieth anniversary of EDF's founding, energy firms tend to take a distanced attitude to their history. Indeed, EDF provides a significant example of this tendency, On the one hand, the promotion of its often remarkable historical and heritage sites is underdeveloped (other than through occasional open days). On the hand, for decades EDF has financed – and collaborated with – foundations such as the EDF Electropolis Museum or the EDF Hydrelec Museum. In general, energy firms have an ambivalent attitude to their heritage sites, which they view as part of their production capacity and hence to be developed without hindrance.
Several lines of inquiry will be explored:
Identification of the energy patrimony
Identification of the actors who construct an energy patrimony
Energy patrimony considered as an architectural heritage
The promotion of the energy patrimony
The sessions will be held in French and English. Please note that solid skills in these two languages are necessary to be fully engaged in the sessions and visits organized during the summer school.