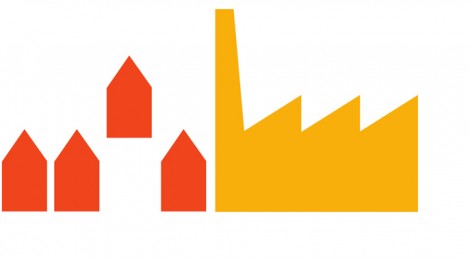 Cidades e Património Industrial
Cities and Industrial Heritage
IV Congresso Internacional Sobre Patrimonio Industrial
IV International Congress on Industrial Heritage
Universidade de Aveiro
University of Aveiro, Aveiro, Portugal
28-30 Junho 2018
28-30 June 2018
Site do Congresso/Congress Website
As cidades constituem um dos mais notáveis símbolos exteriores do mundo industrial. Com o desenvolvimento da industrialização, as funções até então desempenhadas pelas cidades multiplicaram-se e complexificaram-se, num processo que foi acompanhado por um acentuado crescimento urbanístico.
Cities are one of the most remarkable exterior symbols of the industrial world. With the development of industrialization, the functions previously performed by the cities multiplied and became more complex, in a process that was accompanied by a strong urban growth.
O fenómeno da desindustrialização ocorrido nas últimas décadas trouxe um novo olhar sobre as cidades. Agora, com uma enorme disponibilidade de sítios industriais devolutos, é necessário encontrar soluções que não passem apenas pela sua demolição.
The phenomenon of deindustrialization that occurred in the last decades brought a new look on the cities. Now, with a huge availability of empty industrial sites, it is necessary to find solutions that do not just go through their demolition.
O restauro e a reutilização constituem medidas possíveis e apropriadas para evitar aquela opção, com vantagens nos domínios da preservação da memória histórica, da identidade e do equilíbrio urbanístico assim como da regeneração de zonas economicamente deprimidas.
Restoration and re-use are possible and appropriate measures to avoid this option, with advantages in the areas of preservation of historical memory, identity and urban balance as well as regeneration of economically depressed areas.