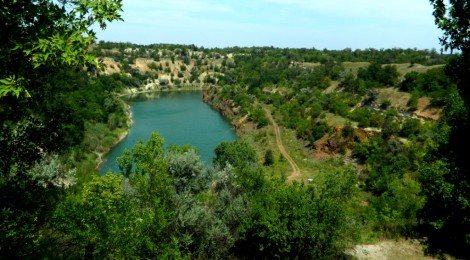 Bulletin 79 Published
Image above from Ukraine: the "re-natured" mine of Vizirka, now a landscape reserve, in Kryvyi Rih, Ukraine.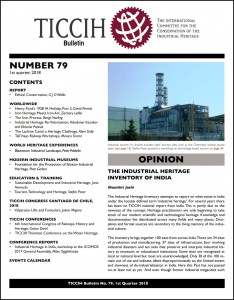 TICCIH Bulletin No. 79 has just been published and distributed electronically to all current TICCIH members. For access to the complete Bulletin, join or renew your TICCIH membership for 2018.
Contents of Bulletin No. 79:
REPORT
Ethical Conservation, G J O Wallis
WORLDWIDE
Henry Ford's 1928 IA Holiday, Part 2, David Perrett
Iron Heritage Meets Iron Art, Zachary Liollio
The Iron Process, Bengt Norling
Industrial Heritage Re-Valorization, Volodymyr Kazakov and Viktoriia Patsiuk
The Lachine Canal: a Heritage Challenge, Alain Gelly
Tafí Viejo Railway Workshops, Monica Ferrari
WORLD HERITAGE EXPERIENCES
Blaenavon Industrial Landscape, Peter Wakelin
MODERN INDUSTRIAL MUSEUMS
Foundation for the Protection of Silesian Industrial Heritage, Piotr Gerber
EDUCATION & TRAINING
Sustainable Development and Industrial Heritage, Jana Horicka
Tourism,Technology and Heritage, Stefan Poser
TICCIH CONGRESS SANTIAGO DE CHILE, 2018
Valparaíso Lifts and Funiculars, Jaime Migone
TICCIH CONFERENCES
6th International Congress of Railways, History and Heritage, Gràcia Dorel
TICCIH Thematic Conference on the Water Heritage
CONFERENCE REPORTS
Industrial Heritage in India, workshop at the ICOMOS 2017 General Assembly, Miles Ogglethorpe
EVENTS CALENDAR